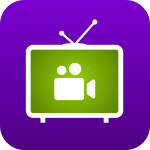 Join Our Community
Follow along as we develop Endless Studio and other upcoming games, and connect to other fans of turn-based management games! We are active on Reddit, Discord, Instagram and Threads.
If you're curious how TV shows are created, then this game is for you.
In Endless Studio you're calling all the shots on developing show concepts, pitching your shows to networks and producing episodes including writing scripts, running auditions, renting locations and recording studios, building sets, shooting, editing and test-screening.
Are you gonna be a better TV Studio Manager than your competition? Let's find out!
This game began as a passion project in 2019. We couldn't implement the full gameplay due to time constraints, but it gained a lot of fans who convinced us to resume development in 2022.
In 2023 we introduced a Feature Voting mechanism into the game where our biggest fans can vote on features they want to see developed next. The full list of planned features is available within the game, in the Game Menu / Supporter Subscription / Feature Voting.
If you like the game, and want follow its development, join our community on Discord or Reddit, and follow us on Instagram, Threads or Twitter!
We would be honored to get press coverage for our game, so we compiled a Press Kit to make journalists life easire.
Check out the latest updates about Endless Studio!